Minimalistic in its shape, food, life, fragile, symbolic for a new start, universal...everything about it invited me to play with the egg

.


 
 


Zipper egg
This eggy animation I made when I was looking for a way to loop an egg :)

Vulnerable
I thought it'd be interesting to play with the fragility of an egg. Bringing it back to basics. I just added a few words to create a metaphor. In the end we are all vulnerable, though if you believe in yourself the sky is the limit.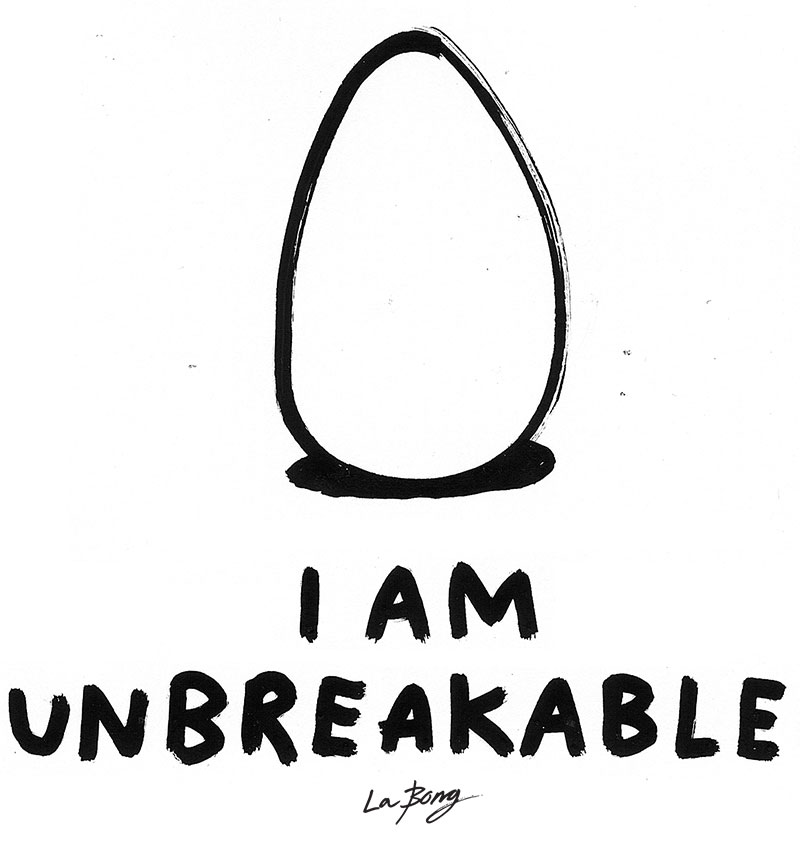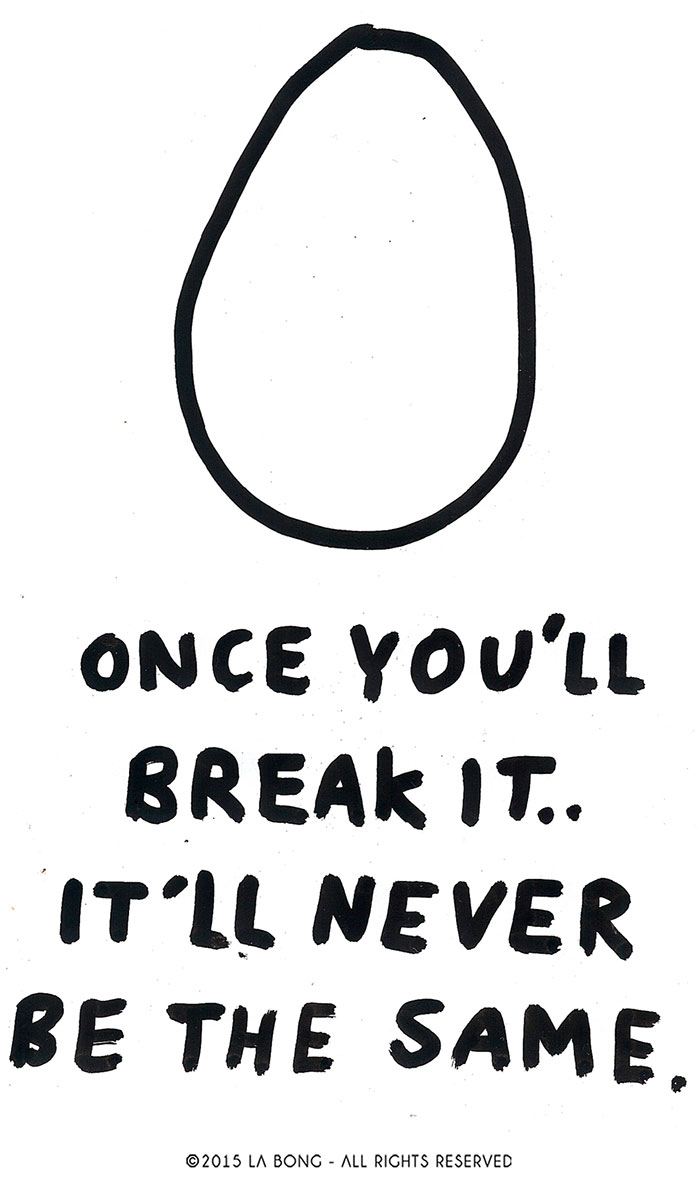 Shape
An egg is world-famous for its shape. Several times this was my inspiration starting point. Because eggs are part of breakfast I just had do something with an egg in combination with coffee..
 
 


The egg symbolizes morning for me, so its shape inspired me to the 'new day' design.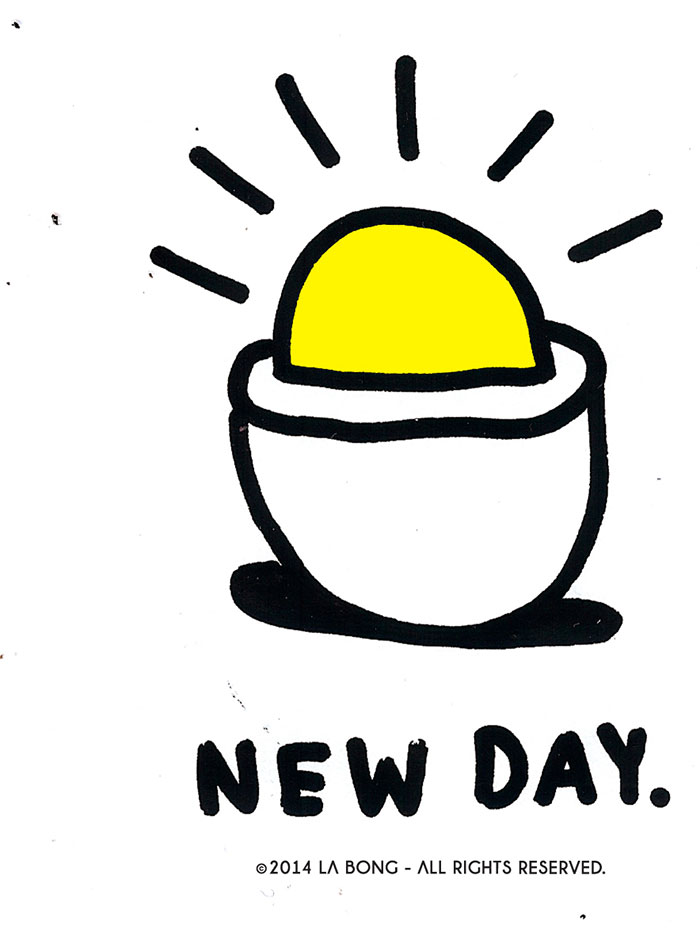 Mindset
An egg symbolizes 'life' and this was my inspiration for this serie below, where at the same time they're metaphores for a certain mindset.

Grab the chance if you get it, it might not come along again.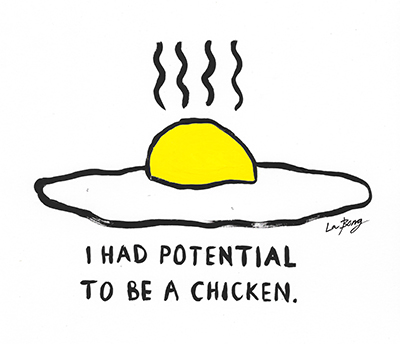 Dare to show yourself?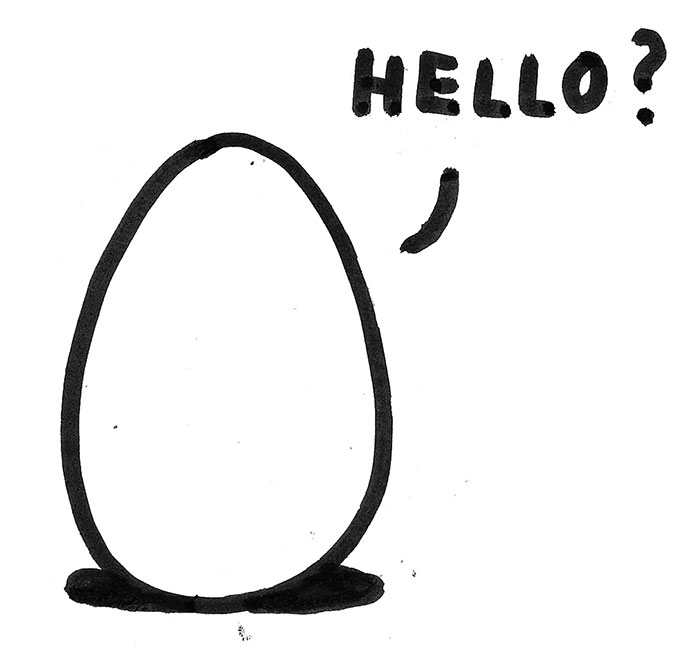 Have dreams and goals.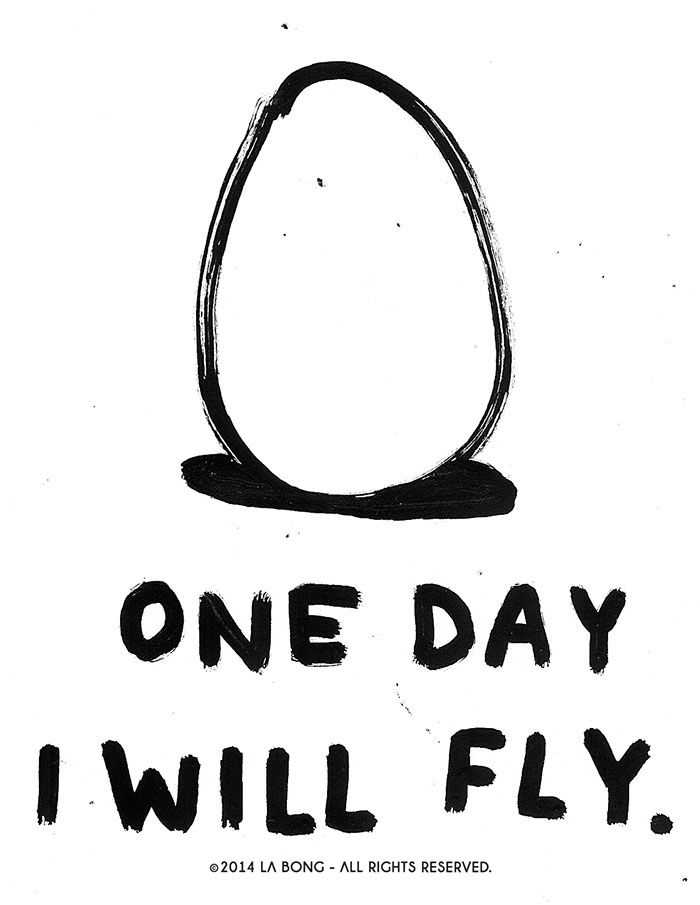 While you're on the road towards reaching your goals, don't forget to already enjoy the journey.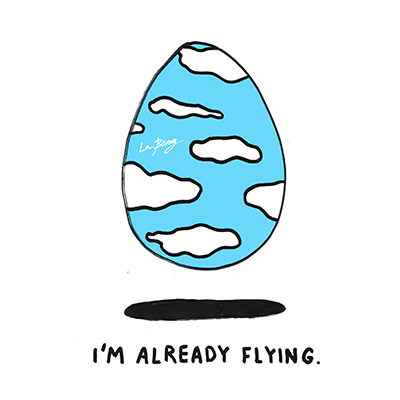 Two views on the same situation.