Artists all over the world are expressing themselves through La Bong. Dancers, musicians, photographers and illustrators. I love following the jouneys of other artists, they're following their passion which is not always the easiest way. 'Overcome to become'.


 




 




 



 

Dichter (Ferewe Vugt)                  

   

The Netherlands - musician
Dichter is a Dutch rapper and spoken word artist. He colors you a picture by painting with words. Born in Ethiopia raised in Holland, growing up with music. His voice is relaxing and notable and his words will show you his world of thoughts. It is his passion to philosophize and rhyme poetically. By being open minded, Dichter tries to break taboos. He wants to make the best music, make a living out of music and push the boundaries.


Defenitely an artist you should keep an eye on..!! I met Dichter several times and also his manager Daniël de Keizer, both great people. I like how unique Dichter is in his work and he's a very down to earth guy, with big dreams. Besides his music he likes to collaborate with artists, photographers and  the theater. Check out Dichter his site:
>> website Dichter
  Raphael Annee

                 

 
France, Paris - photographer
Raphael is a French photographer who I got to know well, because he did his internship at La Bong. His true passion was catching the moment on film, he is a true photographer a sotryteller. He doesn't like to edit a scene to much, things needs to happen and he wants to find the right moment. He is very free spirited and likes it to be on the road with his camera.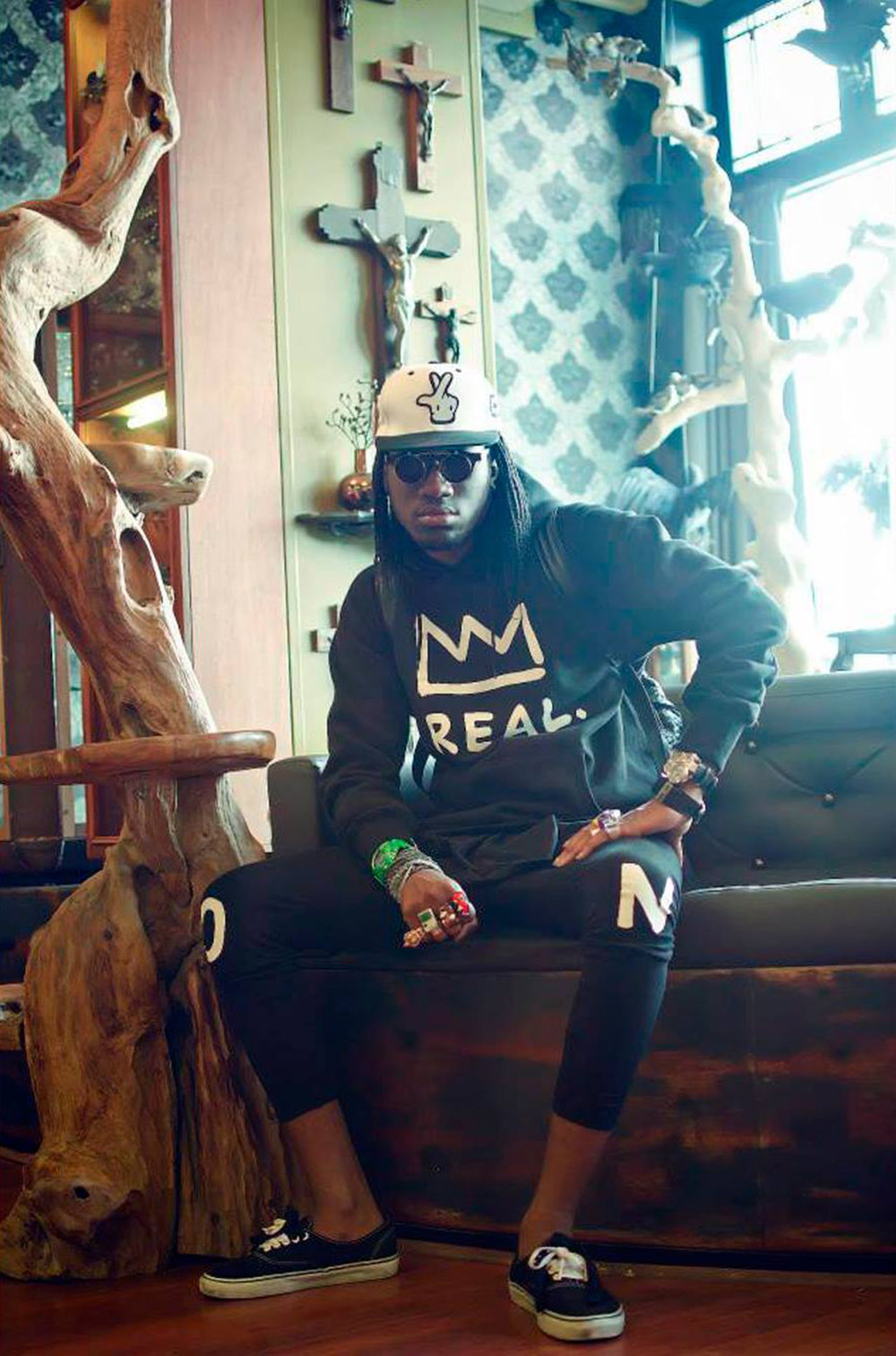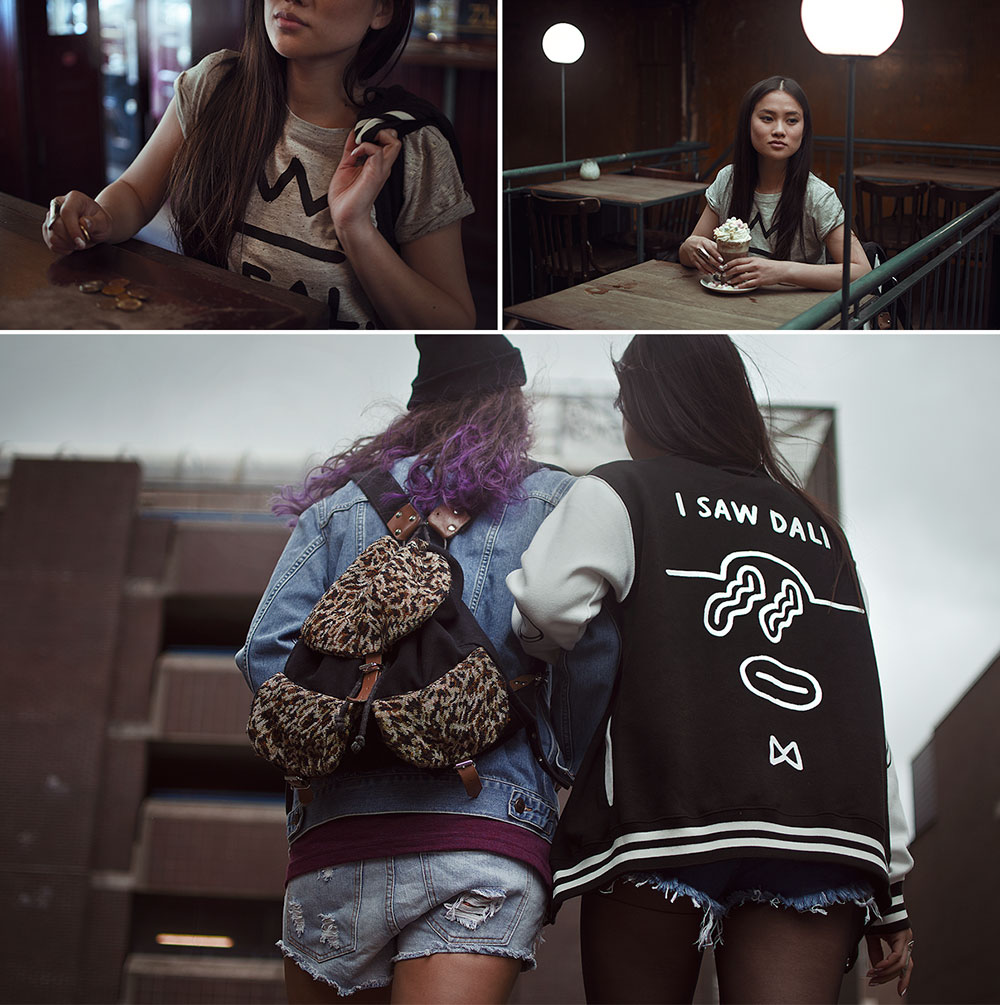 Video shot and edited by Raphael:

Raphael is easy to work with, kind and extremely hard working and passionate. Nothing is really to crazy for him, he loves the adventure. Can't wait to see where his journey will take him, I am sure there are big things ahead..!! Check out more of his work on his site:  >> website Raphael Annee
  Jesse Boykins III 

                 

 

USA, Brooklyn - musician
Jesse is a R&B/soul singer-songwriter and producer, originally from Jamaica. Already as a kid he found his voice, his love for music. After high school he was recruited to The New School University in New York City. At The New School, he perfected his skills as a writer, performer, arranger and producer and as a vocalist.

I am following Jesse for years already and when I was shooting in New York I coincidentally ran into him in the Bronx, such a kindhearted man! I went to see him perform a few days later, it was an epic performance, truly one of a kind. He feels the music, he moves on the music, he gives you an unique experience. Him being so pure in everything he does, is what makes him a great artist.
 >> Jesse Boykins III soundcloud
Thanda Mutero 

                 

 
UK, London - freerunner
Thanda is a versatile freerunner, Parkour practitioner with a creative and free spirited mind. He shares his journey and life by being himself: open, energetic and creative.
He tried other disciplines of movement such as dance, athletics and martial arts, but they all felt restricted. Inspired by watching Jackie Chan films he found his way to parkour and free running. Thanda has developed his own unique style, which make his movements aesthetically pleasing as he traverses over walls and obstacles. He doesn't approach it as a sport, but as an form of art.

Luixe

                 

  
USA, Los Angeles - photographer, filmmaker
She contacted me because she wanted to include some La Bong pieces in her work with top model Chase Mattson. Luixe has an interests in analog film, faded snapshots, a longing for imagery that recalls and beckons a time long past, and a process re-authored through a lens with an emphasis on memory.
 
Rosabelle Illes 

                 

 
Aruba - poet, writer
This woman does so many things, creative and productive, she works hard with heart. Rosabelle was a speaker at TEDxAruba, does promotion work, writes short stories, launched two poetry collections, releassed a book, gives workshops, performs and is a spoken word artist.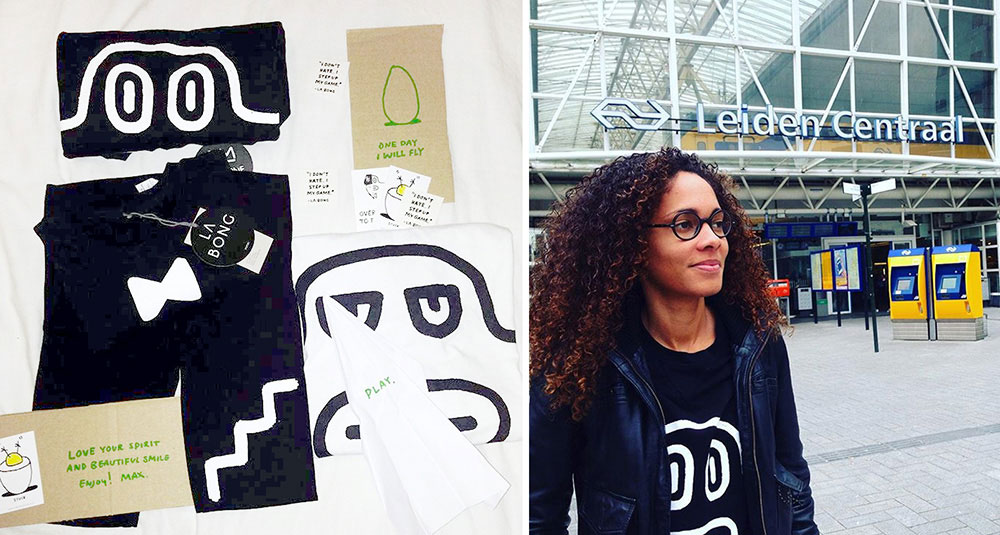 Exo-K- Kai 

                 

 
South-Korea - musician, actor
Kai is a South Korean singer and actor. He's a member of the South Korean-Chinese boy group EXO-K, spotted in Hong Kong with Mr. Bowman on his phone.

Aloysius Anagonye 

                 

 
USA, Michigan - professional athlete
Aloysius is a professional Basketball player born in Michigan. He played in Greece, France, Los Angeles, Spain and Turkey. On the side he tries to give back during the summer by coaching youth basketball camps.
Jun Oh 

                 

 
France, Paris - digital illustrator
Junoh is one of the first people I found on instagram, I don't even remember how. Over the years he developed so much in his work and he has some great skills. I felt honored for him to include La Bong and Mr. Bowman twice in his artwork..!!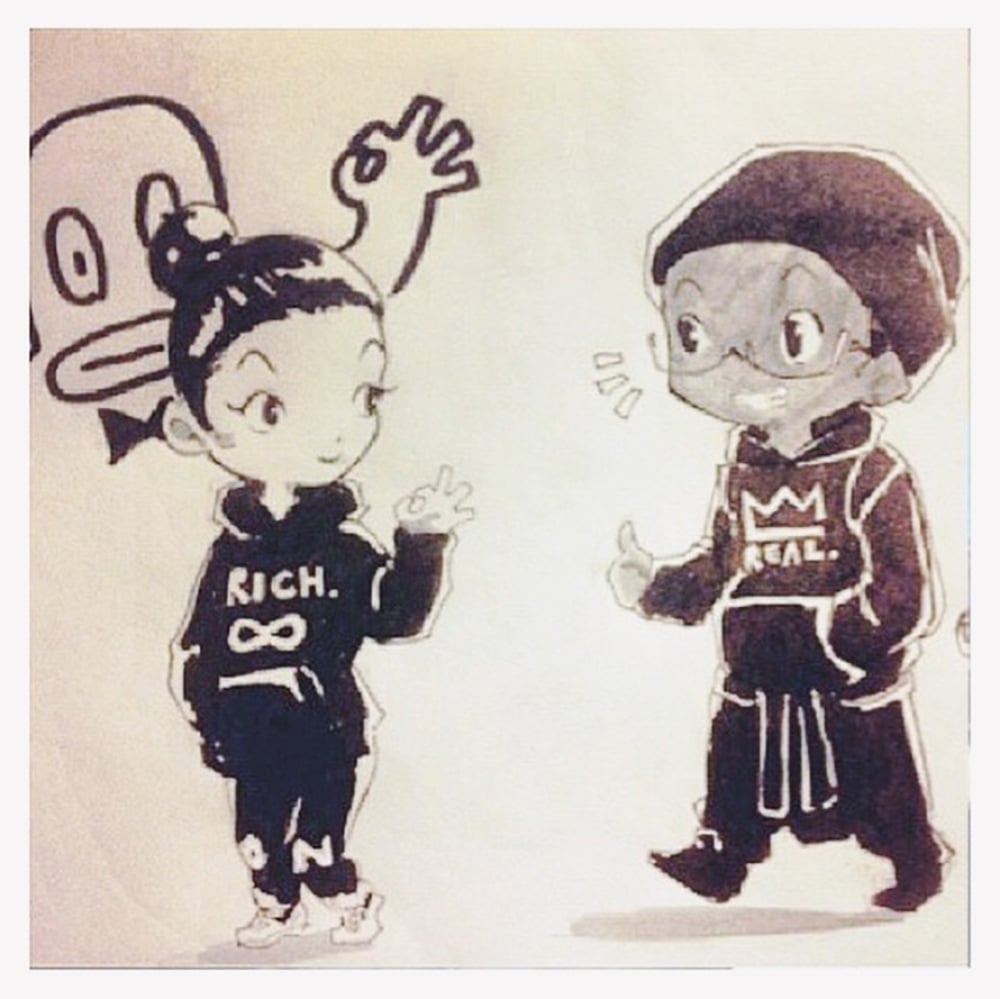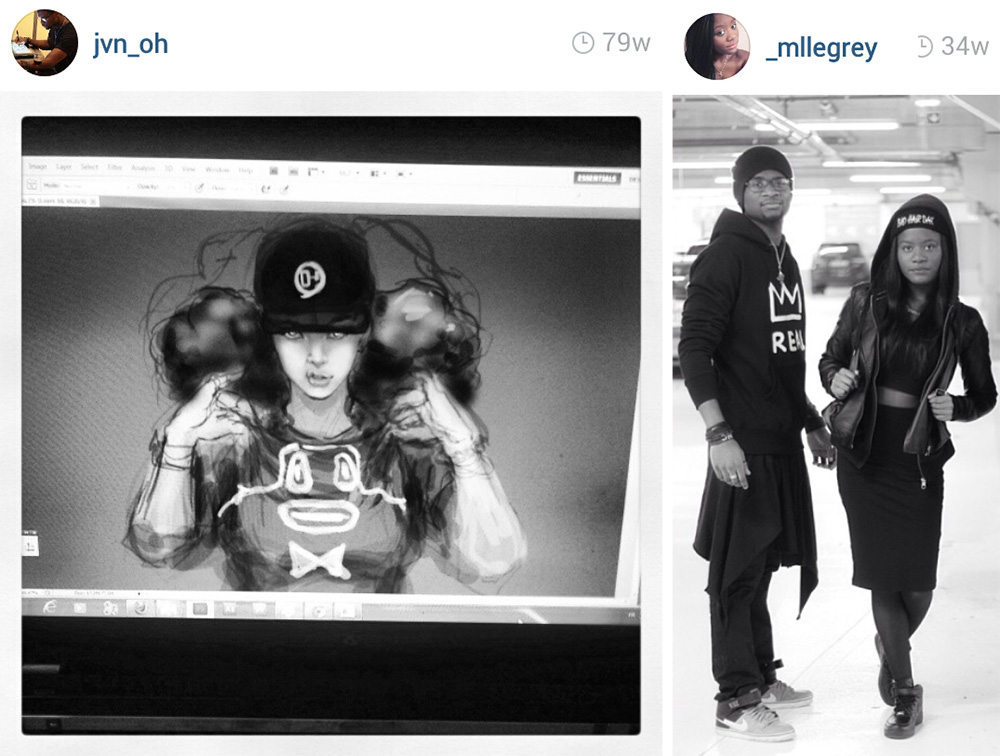 Nilton Tyz Martins 

                 

 
France - dancer
Nilton Martins is a dancer, dance teacher and choreographer based in the Southern of France. He's a dedicated dancer, who loves putting a smile on those around him. He often works with musicians, to tell a story through danceing moves in a musicvideo or to dance on stage.




 



 Instagram: Niltontyz
 
Featured by illustrators

                 

 
Argentina & France - illustrators
Mau Lencinas,
known as XMAU,
is an Argentina-based 2D illustrator and animator whose work combines urban motocross/hip hop/b-boy culture with traditional asian ghost symbology. >> website Xmau
 
CLE III,
Clément Striano,
is an illustrator. >>> tumblr cleiii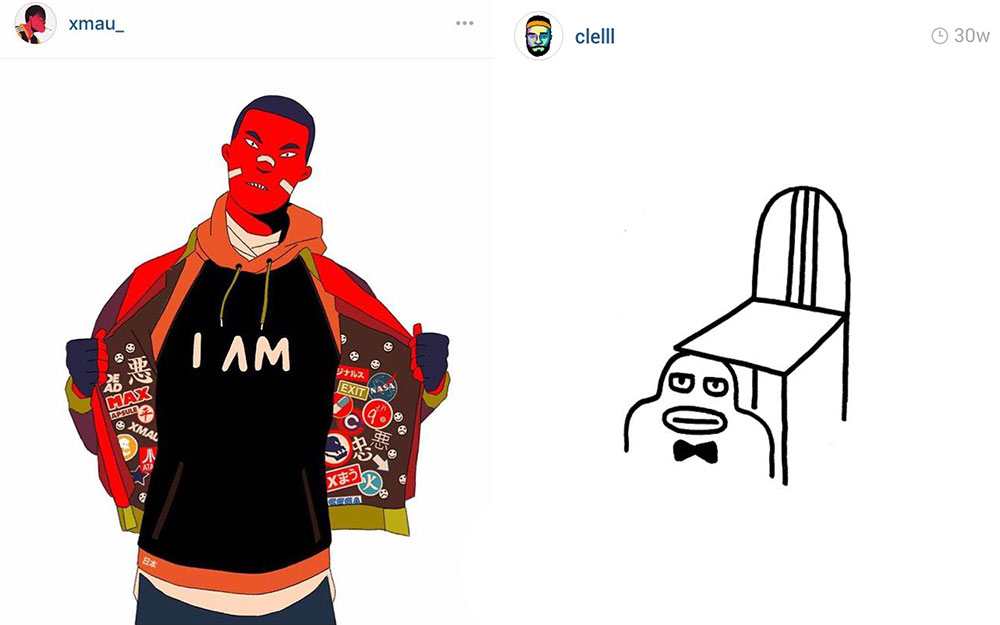 Val & Juul 

                 

 
The Netherlands, Almere - dancers
Val & Juul contacted me to customize their sweaters.  It was their first competition they performed

solo and duo performances

in hand painted La Bong sweaters !! They did great and came in 4th..!! Valerie & Juliet only ten years old are mixing hard work with skills and belly laughs. Two young dedicated hiphop dancers.
 



 
 
 
 
- Max Bong