What makes your heart do a happy dance? Overcome to become. - La Bong
Commissioned by Frisse Blikken, I was asked to design the sweater for De Energieboot. Frisse Blikken, based in Utrecht, brings companies and young entrepreneurs together with the focus on innovation. De Energieboot is one of their projects targeting sustainability.



ENERGIEBOOT SWEATER 2017
De Energieboot started in 2014. Young professionals came together to create new solutions concerning energy transition. De Energieboot believes young entrepreneurs are the key to a more sustainable and smarter future.
This year a huge group of 70 young professionals sailed from Harlingen to Terschelling. Entrepreneurs, architects, creatives and researchers worked toegether.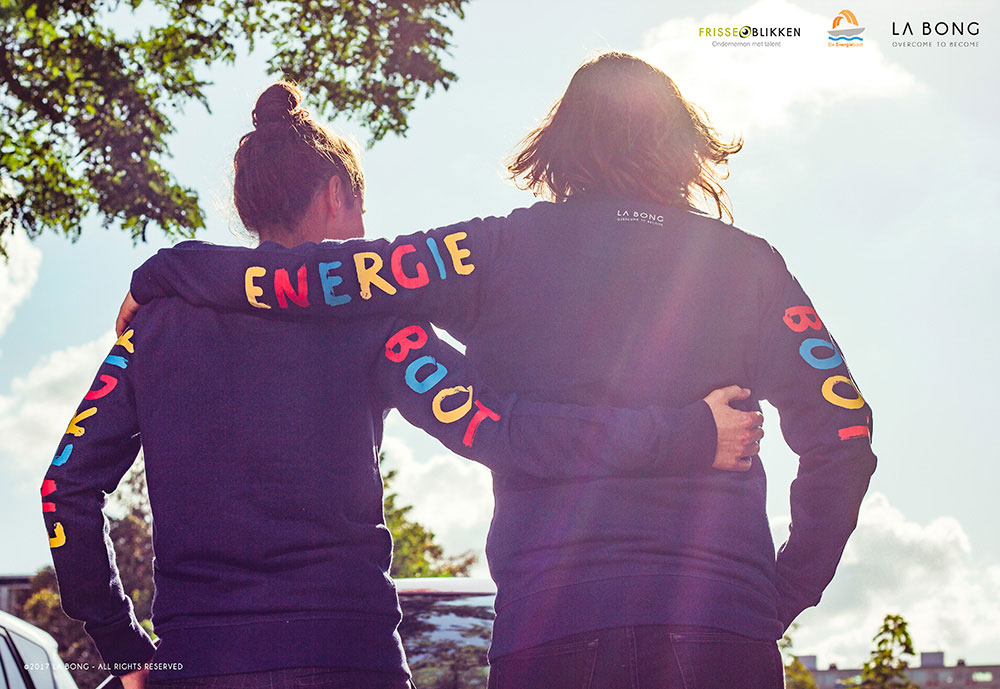 The sweater is dark blue, which makes it easy to wear, also after the event ;) The letters on the sleeves are bright and colorful. I wanted to design something with movement, where the people together would create 'energieboot' in a playful way. This dynamic twist fits the mindset of all the young professionals who joined De Energieboot to share their vision.